Our Team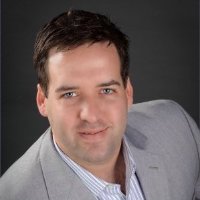 James Murphy, Executive Director
james@explorersedge.ca (800) 835-7303 Ext. 100
After completing a college diploma in Hotel and Resort Management, James went on to complete an undergraduate degree at the University of New Brunswick with a Bachelor of Applied Management in Hospitality & Tourism in 2004.  In 2008 James received his Master of Arts, Recreation and Leisure Studies, Tourism Planning and Policy degree from the University of Waterloo.  Post-Graduation, James served as the General Manager of SAVOUR Muskoka, a culinary tourism initiative aimed at bridging the gap between supplier and restaurant chef while at the same time creating a culinary identity for the region of Muskoka and Parry Sound.  During this time he was involved in tourism initiatives on a district level and provincial level as a board member with Muskoka Tourism, Ontario Culinary Tourism Association (OCTA) and the Muskoka Lakes Chamber of Commerce.  James has also worked on projects with the Canadian Tourism Commission, Canadian Relais & Chateaux Association and Statistics Canada.  He speaks regularly on topics of supply chain management in culinary tourism and has research published in the International Journal of Hospitality Management.
Kate Monk, Senior Communications Manager
kate@explorersedge.ca (800) 835-7303 Ext. 101
Kate Monk holds a Bachelor of Arts degree from the University of Toronto, where she majored in English literature at Victoria College. She also earned post-graduate certificates in public relations and media copywriting from Humber College in Etobicoke, Ontario.  Kate has a broad range of marketing communications experience, including product management, strategy, web development and multimedia copywriting.  She has worked in various industries, including publishing, advertising and the not-for-profit sectors. Born and raised within the borders of Explorers' Edge, she spent 17 years working in Toronto, returning home to Muskoka in 2004. Most recently she worked as a marketing and community relations coordinator for the Festival of the Sound in Parry Sound, and then as the community development coordinator for the Muskoka Conservancy.
Gary Froude, Chair
gary@explorersedge.ca (800) 835-7303 Ext. 102
Gary has spent 30 years in the entertainment industry as a manager, promoter and producer of live entertainment. His eclectic variety of productions has entertained audiences of 500 to 250,000. He has lived and worked throughout the world as well, including West Africa and Central America.
Gary has spent the last fifteen years living in Muskoka. With his partner, Gayle Dempsey, he owns and operates Muskoka Cultural Impresarios (MCI), a business committed to supporting arts and culture in Muskoka, and to preserving and promoting the region as a cultural and heritage tourism destination. MCI supports arts initiatives and arts-in-education programming with community partnerships, working with MCI's clients including the Muskoka Lakes Music Festival, Muskoka Place Gallery, Red Leaves Resort and JW Marriott Resort and Spa.  MCI is a registered Cultural Consultant with the University of Waterloo Centre for Cultural Management
Gary is a charter member and Past President of the Rotary Club of Bracebridge Muskoka Lakes and is currently Co-chair of this year's Santa Clause Parade committee.
As the past Board Chair for the Muskoka Tourism and Marketing Association, Gary guided the organization through strategic planning, premier ranked tourism destination framework, marketing plans, budgets, District strategic plan and many other initiatives to help the organization become fiscally responsible.
Gary is currently the Treasurer of Gateway Homes (an alternative home ownership model), an affordable housing project in Muskoka. Gary believes in building sustainable, inclusive communities.
Comments? Questions?
Email us at info@explorersedge.ca
11 Taylor Road,
Bracebridge, ON P1L1S6
(705) 646-7673