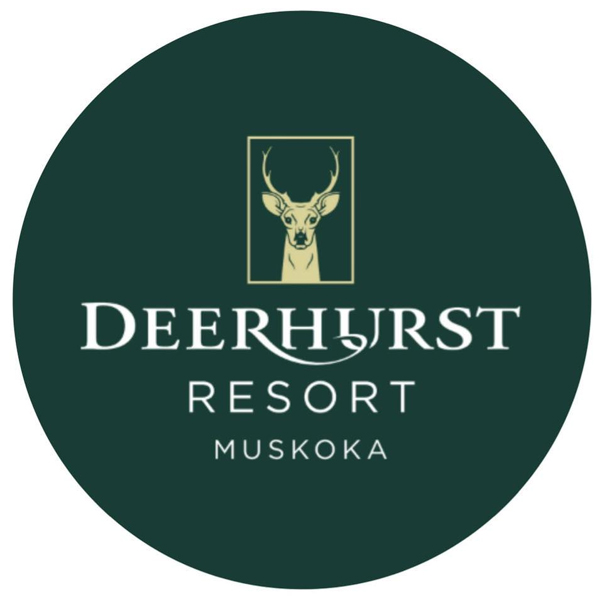 Food And Beverage Supervisor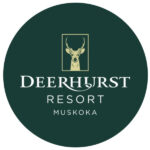 Website Deerhurst Resort
POSITION: Food and Beverage Supervisor
WAGE: $18.00 Per Hour + Gratuities
DEPARTMENT: Food and Beverage
STATUS OF POSITION: Full-Time
JOB HIGHLIGHTS: Shift work, Work as a team and independently, Gratuities
Why Deerhurst Resort?
Nestled in the heart of Muskoka, Deerhurst Resort can become your new office with a view.   Becoming a Host unlocks a world of opportunity to not only grow your hospitality career but yourself as well.   On top of the beautiful and relaxing surroundings Deerhurst Hosts enjoy complementary activities such as Golf, Canoeing, Kayaking etc.   Discounts on food, clothing and our concessions, such as water skiing, paintball, ATVing.   Affordable staff housing is available on site and includes laundry, internet, shuttle service.   Join our team and find out why thousands of people visit Deerhurst every year.   Apply to Deerhurst today, Muskoka's preferred place to work and play.
Position Summary
Reporting to the Food & Beverage Manager the Supervisor will be responsible for overseeing the daily operations of both hotel outlets and banquet department based on needs.   The successful candidate will be responsible for ensuring key service standards are practiced while increasing profitability by developing innovative ideas and plans to increase the average check.
Duties & Responsibilities:
Supervise restaurant operations/banquet to ensure friendly, courteous and efficient
Participates in new staff orientation, provides initial on-the-job training with ongoing follow up to ensure service standards are met for the particular area.
Ensure appropriate uniform standards are met daily and personal hygiene, specifically, hand washing prior to and throughout service.
Assists in developing opening and closing procedures ensuring duties are being completed daily.
Assists team whenever necessary, maintain a presence on the floor during outlet hours
Assist host with seating, phone orders and guest service.
Liaise with guests, conveners, conference services to ensure best guest/group experience
Ensure accurate billing process for all servers you supervise.
Consistently inspects banquet and restaurant areas to ensure areas are properly maintained
Ensures the well-being of our guests and team members by being proactive to avoid potential hazards, ensure they are reported and follow up to ensure hazards have been eliminated.
Comfortable making decisions and develops recommendations for effective problem solving.
Attends to any guest concerns – comments to ensure the guest needs are met, , follows-up with team members and root-causes are reviewed to minimize reoccurrence
Schedules team members according to monthly budgetary guidelines and business levels.
Adheres to all hotel liquor and food regulations.
Attend monthly F & B management meetings including daily operational meetings and preconference meetings if required.
Completes administration duties regarding budget, payroll, food and beverage cost of good reports, forecasting and purchase orders.
Skills, Abilities & Attributes
 Guest oriented with a sincere, helpful, caring and friendly personality.
Able to influence other members of the F & B team by demonstrating proper work ethics, service standards, using coaching skills to effectively motivate staff thus improving guest service.
Able to take initiative within given guidelines.
Pays precise attention to detail, order and cleanliness.
Has high energy, flexibility and professionalism
Enjoys offering exceptional service and meeting the needs of others.
Has effective communication skills (verbal, listening, writing)
Proven ability of working well with others.
Effective communication skills (verbal, listening, writing).
Demonstrated ability to adapt to change, modify and understand logistical challenges to ensure best guest experience and outcome.
Able to evaluate and select among alternative courses of action quickly and accurately.
Possesses coaching skills and is able to influence team members toward the F & B departmental goals.
Possesses a strong desire to continually improve processes for better guest – financial results.
Able to handle problems in the workplace, including anticipating, preventing, identifying and solving problems as necessary maintaining composure and objectivity.
Able to evaluate and select among alternative courses of action quickly and accurately.
Is flexible with their schedule, able to work long hours, shift work, evenings, weekends and holidays as business levels require.
Able to exert up to 50 pounds of force occasionally, and/or up to 20 pounds of force frequently or constantly to lift, carry, push, pull, otherwise move objects.
Education & Experience
Previous leadership experience required.
MICROS, OPERA, OPEN TABLE experience an asset.
3 years leadership experience in a hotel / supervising a restaurant or related field required.
College diploma, or post secondary education, in hospitality or related field an asset.
An intermediate level of competency in all Microsoft office components an asset.
Experience with restaurant reservation system an asset.
Smart Serve certificate required.
Visa Requirements: Must be eligible to work in Canada
The above job description is not intended to be exhaustive lists of all responsibilities, skills or efforts associated with or expected of the role, but are intended to accurately reflect principal job elements.