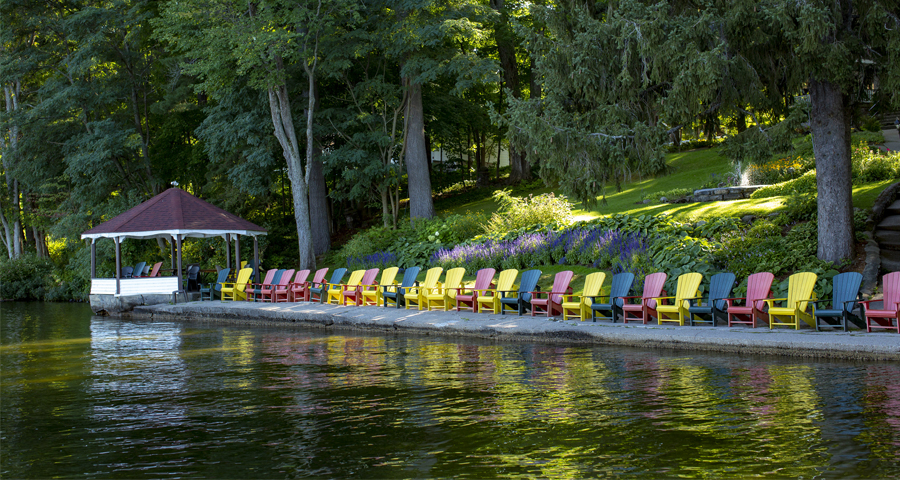 Who We Are
RTO12 is one of thirteen Regional Tourism Organizations supported with core funding by the Ontario Ministry of Heritage, Sport, Tourism & Culture Industries. As the regional Destination Development Organization for Algonquin Park, the Almaguin Highlands, Loring-Restoule, Muskoka, west Parry Sound district and South Algonquin, Ontario, Canada, the company uses a regenerative approach to ensure the sustainability of the tourism industry across the region, the organization itself, and affected communities.
Vision
RTO12 is a Destination Development Organization that leads the Canadian tourism industry in regenerative development, ensuring that the region's communities and tourism stakeholders are resilient and able to thrive long-term.
Mission
To steward the regional tourism industry's recovery, rebuild and renewal by developing innovative regenerative programs to ensure long-term sustainability and success for all stakeholders.

Board of Directors 2022-2023
Chair Hilary Chambers, Pine Grove Resort Cottages
Hilary is a partner in family-owned Pine Grove Resort Cottages in Port Loring, which has operated for over 50 years. In 2013 Hilary opened a gallery and gift shop at the resort where she sells her handmade Birch & Arrow Co. branded jewelry and locally-sourced products. Hilary also operates Pine Grove Sporting Dogs in Port Loring focusing on Breeding, Showing & Grooming Wire-Haired Pointing Griffons. She was the 2022 winner of the Canadian National Specialty.

Hilary is President of the Loring-Restoule Business Association, which handles marketing & promotion of the Loring-Restoule region, and past president of Nature and Outdoor Tourism Ontario (NOTO).
University of Guelph, BA Geography – Environmental Studies
University of Guelph Associate Diploma in Agriculture
Intro anishinaabemowin- Laurentian University
Linked In https://www.linkedin.com/in/hilarychambers/

Secretary Angela Pollak, Four Corners Algonquin Camping and Glamping
Owner of Four Corners Algonquin which provides camping and glamping tourist accommodation in the Township of South Algonquin in Northern Ontario. In addition to rental accommodation for both abled and disabled persons of all ages, we also operate toward a larger social agenda aimed at building social and economic resilience in rural communities through cultural and artistic programming. Western University Doctor of Philosophy (PhD), Faculty of Information and Media Studies
Linked In https://www.linkedin.com/in/angelapollak/

Anubandu Lakhera, Jolly Roger Parry Sound
Darren Smith, Lake of Bays Brewing Company
Founded and \subsequently operated & grown Lakes of Bays Brewing Company. Multifaceted business with manufacturing, distribution, sales, marketing, and food service/hospitality components. BA Economics (McGill) 2009
Linked In https://www.linkedin.com/in/darrensmith7/

Dave Anderson, 30,000 Island Cruise Line
Owner, 20 years, the cruise line has been introducing people from all over the world to the beauty of Georgian Bay for 50 years. The third-generation family business started in the late 1960's with a couple of converted taxi boats and has grown to include both the 550-passenger Island Queen and the new 40-passenger zodiac-style Islander in its fleet. Dave Anderson brings a Parry Sound perspective, a family business perspective and hopefully a vision of tourism for the future. BA (Western University) & MBA (Ivey – Western University)

Didier Dolivet, JW Marriott The Rosseau
35 Years of experience, 20 years as a General Manager in France, Russia, Indonesia and Canada. The recent pandemic has stirred into Canadians a desire to explore local destinations and spend their holiday budget to boost the revenue of the economy of Canada. My goal would be to fuel that desire by making sure Muskoka is always top-of-mind for travelers in the tourism industry, and liaise with Marriott marketing, social media, sales teams to support the awareness of the initiatives taken by the board. Hotel school in France, American Hotel Association Hotel certification, Cornell University Asset Management, Master Degree Hotel Management Accor Hotels France
Linked In https://www.linkedin.com/in/didierdolivet/

Gabriela Hairabedian, Four Seasons Algonquin Cabins
Working since 1992 as an accounting technician for several industries. Also worked for a Chartered Accountant in Burlington Ontario doing Corporate and personal taxes and Review Engagements. Created an operated my own Bookkeeping Company from 2007 to present In 2018 I created and operated Four Seasons Algonquin Cabins in Madawaska. Accounting Diploma – Mohawk College of Applied Arts and Technology Hamilton Ontario & University of Buenos Aires Accounting 3 year completed
Linked In https://www.linkedin.com/in/gabrielahairabedian/

Jackie Leung, Fern Glenn Inn
Prior to Jackie's 17+ years as an innkeeper, she managed the production studio of an advertising and marketing agency in Toronto (largest privately-owned Canadian ad agency at the time). Jackie has history with RTO12 going back nine (9!) years! Serving as chair for two of those years. She brings a big-picture context and a general understanding of the nuts and bolts of the RTO system. Jackie studied journalism post-secondary.

James Roberts, Ontario Learn to Kayak Inc. & Harmony Outdoor Inn
Being the founder of three companies coupled with running the operations of all three James is committed to building a outdoor travel tourism market in Parry Sound. Whether it is the Bed and Breakfast, hosting events, collaborating with various stakeholders or general sustainable tourism development with RTO12. James is currently the Ontario representative on the Paddle Canada board of directors coupled with his time spent on the Algonquin College Adventure Naturalist advisory committee. His background includes Algonquin College of Applied Arts and Technology- Adventure Naturalist and Various kayak courses and teaching courses. Education includes NVQ2 wood occupations (England) and a Adventure Naturalist Diploma Algonquin College.
Linked In https://www.linkedin.com/in/james-roberts-17506348/

Michael Martyn, Festival of the Sound
Michael is passionate about the potential for arts and culture to lead community economic development, making life better for people in small communities on a number of levels. Michael believes that a close relationship with, and understanding of, tourism infrastructure and resources is essential building audiences that, in turn, contribute to the well-being of our communities. He is passionate about the potential for arts and culture to lead economic development in small communities. The arts are the canary in the economic coal mines: if we want to see where the economy is going tomorrow look at what artists are doing today to survive and thrive. Michael has a BA, English Literature, Trent University, 2007 along with MBA Schulich School of Business, Diploma in Arts & Media Management, 2015
Linked In https://www.linkedin.com/in/michael-martyn-ba-mba-b36a543b/
Contact Us
For more information, email [email protected]. For mailing address or to connect with a staff member, click here.