Contact Us
Comments? Questions?
Email us at [email protected]
3-1 Taylor Road
Bracebridge, ON P1L 1S6
(705) 646.0490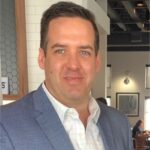 After completing a college diploma in Hotel and Resort Management, James went on to complete an undergraduate degree at the University of New Brunswick with a Bachelor of Applied Management in Hospitality & Tourism in 2004.  In 2008 James received his Master of Arts, Recreation and Leisure Studies, Tourism Planning and Policy degree from the University of Waterloo.
Post-graduation, James served as the general manager of SAVOUR Muskoka, a culinary tourism initiative aimed at bridging the gap between supplier and restaurant chef while at the same time creating a culinary identity for the region of Muskoka and Parry Sound.
During this time he was involved in tourism initiatives on a district level and provincial level as a board member with Muskoka Tourism, Ontario Culinary Tourism Association (OCTA) and the Muskoka Lakes Chamber of Commerce.  James has also worked on projects with the Canadian Tourism Commission, Canadian Relais & Chateaux Association and Statistics Canada.  His research has been published in the International Journal of Hospitality Management.
In 2020, as part of RTO12's regenerative strategy, James undertook to obtain his TICO Travel Counsellor certificate, and the TICO Travel Supervisor certificate in order to establish a bona fide travel agency division at Explorers' Edge. He is also a professor of Tour & Package Sales at Georgian College in Barrie, where he helped students obtain their own TICO Travel Counsellor certificates and introduced work-integrated Master Classes and Familiarization Tours participants.
James Murphy lead the RTO12 Business Case for Commercial Air Service at the Muskoka Airport, which successfully attracted Porter Airlines as a partner, commencing with seasonal service in 2019.
In 2022, James was promoted to CEO of RTO12, reflecting his increased responsibility to build significant revenue generation for the sustainability of the industry, the organization and local communities (economic development).
Kate Monk, VP, Strategy & Corporate Programs
Email: 

[email protected]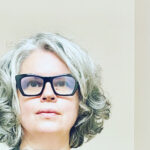 Kate is responsible for developing innovative regenerative tourism strategies and programs for RTO12, its stakeholders and the wider communities. She oversees consumer and corporate marketing communications and workforce development for the organization. She holds a Bachelor of Arts (Hons) from the University of Toronto, as well as post-graduate certificates from Humber College in Public Relations and Media Copywriting. She earned her Professional Certificate in Sustainable Tourism from the Global Sustainable Tourism Council, the University of Cambridge's Institute for Sustainability Leadership "Women Leading Change" cert, and completed the UofT's Rotman School of Management Sustainability Leadership cert. Kate completed the "Ready, Set, (Re)Build" course from the Ontario Non Profit Housing Association.
Kate sat on the Strategic Planning Committee for the Muskoka Watershed Council and serves as Vice-Chair of Humber College's Program Advisory Committee (PAC) for the Hospitality & Tourism Operations Management Graduate Certificate. She previously sat on the Advisory Committee for the Ontario Tourism Summit (TIAO) and on the Tourism Round Table Advisory for Ontario Culture Days.
Kate was a key contributor to the RTO12 Business Case for Commercial Air Service at the Muskoka Airport, which successfully attracted Porter Airlines as a partner, commencing with seasonal service in 2019. She lead the RTO's commercial air service marketing team and the project dispersion strategy.
Erin Smit, Administration Manager
Email:

[email protected]


Phone: (705) 646.0490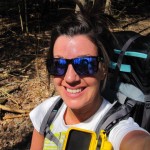 Erin holds a BA in Sociology from Laurentian University and a diploma in Hotel & Resort Operations from Georgian College in Barrie. She joined Explorers' Edge under a one-year FedNor contract and then joined the team permanently as our Tourism Administrator.
Erin acts as the main regional industry liaison, as financial coordinator, as mar-com researcher, and as the lead project manager for the execution of many complex initiatives, including the long-standing and successful voucher programs.
Rebecca Francis
Sustainability Specialist
Email:

[email protected]



Jake Good
Social Media Coordinator / Content Developer
Email:

[email protected]