The Tourism Co-Creation Lab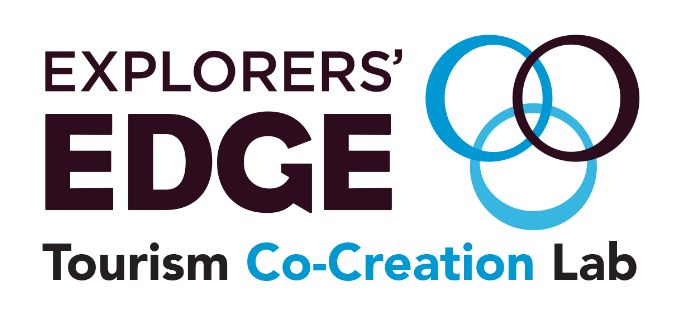 Designing solutions using a community-centric approach.
The Tourism Co-Creation Lab (TCCL) is a dynamic tool introduced by Explorers' Edge to engage direct and indirect stakeholders in the development of innovative solutions for our sector and for our communities.
With an eye to building regenerative programs to "constantly nurture and create the conditions for people, economies and the planet to thrive", and using "the business of tourism" as a guiding beacon, the TCCL will invite industry stakeholders, end-users and technical experts to participate in ongoing sessions pertinent to different initiatives, in order to gather intel, insight and critical feedback to optimize the potential for success. The TCCL will:
• ensure the collective development of innovative regenerative tourism initiatives for our region
• introduce projects that have an end-goal (as defined by EE staff), but guide open discussions and brainstorming by participants
• engage an array of diverse participants depending on the project, including extra-sector experts
• ensure the end-user is engaged for feedback
• concentrate on dialogue and co-creation, rather than insistence on bound outcomes
• require a Terms of Reference agreement by participants to ensure positive interaction and optimal outcomes
Major projects that will be developed in the TCCL are the Catalyst Housing initiative, which includes workforce training development.
With the launch of the Tourism Co-Creation Lab, Explorers' Edge will ensure the collective development of innovative tourism initiatives for the benefit of our sector and our communities, to further ensure the resiliency of both.
Please read the following Terms of Reference for participation in the Co-Creation Lab.
For a list of upcoming Co-Creation Lab Sessions, CLICK HERE.
For more information or to express an interest in participating in the Tourism Co-Creation Lab, please email [email protected].