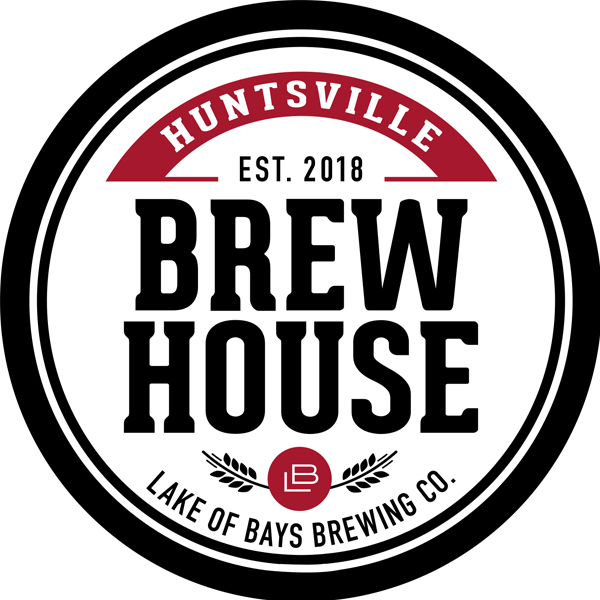 Front of House Manager
At Lake of Bays Brewing Company our philosophy is simple – make great beer, run a down-to-earth business, and have some fun while we're at it!
When entering our Huntsville Brewhouse, you can expect to see all of your Lake of Bays favourites, plus experimental one-offs and seasonals as we let our brewers go wild with six 6 HL fermenters. Our extra-small batch brewing facility includes a full kitchen with a seating capacity for 100+ customers. It street-facing windows that draw open to welcome in the fresh air and seasonal patio; it's the best spot to be in the downtown core of Hunstville!
As the Front of House Manager, you'll be responsible for leading our incredible team of FOH staff by inspiring, training and mentoring everyone to ensure our Lake of Bay's Brewpub standards are met and our guest expectations are exceeded!
Why work with us?
As a Certified Great Place to Work we are proud to offer our team members:
A positive, diverse and inclusive company culture
Competitive compensation packages inclusive of a base hourly wage, monthly cell phone allowance, quarterly bonus program, gratuities, and annual incentive trip
Paid time off including vacation, personal days, and bereavement time
Discounts on merchandise and food
Team-building activities and training opportunities (so you can be the best at what we do!)
Comprehensive benefits package
Annual company merch allowance and Beer Bucks (free beer)
An opportunity to be apart of a growing company that's dedicated to its people, producing premium quality beer, and taking the brewpub experience to the next level!
The Role:
Oversee the day-to-day front of house operations
Create and maintain operational procedures for FOH staff
Ensure FOH staff provide excellent customer service experiences consistently for our guests in alignment with Lake of Bays Brewpub standards
Promote and maintain a positive work culture that people want to be a part of
Obtain a high level of brewpub product knowledge to create enthusiasm around our offerings and make recommendations
Ensure the timely delivery of food and beverages to guests, quality check tables frequently throughout the day to elevate the guest experience and ensure complete satisfaction
Handle escalated customer complaints and unforeseen challenges as they arise
Recruit, onboard, train, and create schedules for the FOH team
Manage labour costs in accordance with budget requirements including scheduling, authorizing of payroll and ensuring scheduled hours is appropriate to forecasted business demand
Monitor and oversee sanitation practices to ensure staff strictly adhere to cleanliness standards and health and safety protocols
Work collaboratively with Marketing to design, plan and execute events, promotions and advertisements
Provide leadership and guidance to staff and supervisors on the floor during special events and on a daily basis
Plan and support in house group events or promotional nights, working with Marketing, Operations and BOH as needed
Manage inventory levels for restaurant supplies and placing orders when needed to ensure monthly expenses and pars are in sync with the seasonal changes in the business
Monitor cash on hand, completing bank withdraws and ensuring correct cash handling procedures are followed
Your Assets:
3+ years of experience as a Supervisor or Front of House Manager in a restaurant
Enthusiasm and a passion for craft beer (a big win for us, but not necessary!)
Exceptional people and communication skills
Compassion, empathy and professionalism comes naturally
Customer and employee experience centric with a positive and out-going attitude
Driven and motivated by organizational success and in achieving key performance targets
Ability to perform tasks with accuracy, speed, and attention to detail
Proven ability to lead and inspire a team while remaining calm and composed in a fast-paced environment (you flourish under pressure!)
Computer savvy with previous experience with POS systems and good aptitude with Microsoft computer software (ie. Word, Excel, PowerPoint)
Organized and self-motivated with a friendly and approachable demeanor
Smart Serve Certified
Working Conditions:
Standing, bending, stretching, and lifting and carrying are all part of the gig!
Weekday, evenings, and weekend shifts
If this sounds like a great fit to you, apply today or pop into our location to drop off your resume!
Huntsville Brewhouse is an equal opportunity employer, and we value diversity and inclusion throughout our company. We promise to consider all qualified applicants for employment without regard to any legally protected factors. We are also able to provide accessibility accommodation during the recruitment process – just let us know by an email, and we'll work with you to make sure your needs are met!
Job Types: Permanent, Full-time
Salary: $23.00-$24.50 per hour
Expected hours: No less than 35 per week
To view original posting from the Muskoka Job Board, click here.
The job description(s) presented in this posting are solely that of the employer. Explorers' Edge is not responsible for the accuracy, reliability or currency of this information and does not accept any liability for the conduct and/or practices of employer.