General Manager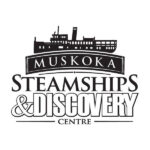 Website Muskoka Discovery Centre
General Manager at Muskoka Discovery Centre
Reporting to the President of Muskoka Steamships & Discovery Centre, the ideal candidate will be a business manager with skills in fiscal management/profitability, marketing, HR, communications and leadership. They will bring new energy and ideas that will contribute to the mission and vision of the organization. They will be a flexible, nimble individual comfortable working under pressure including on weekends and holidays to achieve the revenue performance targets as established by the Business Plan.
KEY RESPONSIBILITIES
Leadership and Management

Reporting to the President of MSDC, the GM will work closely with the MSDC cross functional services of marketing, finance and sales to achieve the revenue and visitation targets.
Oversee the Operations Manager/Curator and Volunteer Coordinator and together ensure a healthy, productive and safe working environment.
Responsible to deliver and execute on the Strategic Plan, including budgets and meeting timelines on specific deliverables as set out in the plan.
Develop a three-year business plan in cooperation with the President to achieve the profitability goals.
Exceptional team-building, interpersonal, and leadership skills.
Create an environment and culture that focuses on fulfilling the organization's vision, mission and values.
Responsible for compliance with Ontario Museum Association regulations and practices while achieving operational excellence.
Finance and Operations

Develop annual budgets that are consistent with the Muskoka Discovery Centre's approved strategic and operational plans.
Grow the paid visitor count from 20,000 to 35,000 resulting in additional revenues of approximately $500,000 (a doubling of what it is today).
Produce significant increase in profitability in the first three years.
Maintain fiscal responsibility, timely reporting, and ongoing transparency with the Board about the organization's finances.
Oversee and appropriately direct risk management across the organization.
Fundraising and Resource Development

Collaborate in the planning and implementation of a robust fundraising strategy with a focus on securing funding from government, corporations, foundations, partnerships, and individual donors.
Identify, cultivate and solicit prospective donors and key leaders of prospective new corporate partners.
Leverage personal and professional contacts and relationships into fundraising opportunities.
Develop sound marketing and communication strategies that express and enhance the mission of Muskoka Discovery Centre and facilitates donor engagement.
Re-establish a retail business with merchandise that reflects the exhibit content of the MDC.
A focus on event management to ensure a plan for revenue growth.
Community and Stakeholder Engagement

Working with the President, the GM will ensure strong media relations and coverage increasing visibility and promoting public awareness of the MDC information and impact, increasing fundraising revenue, and attracting more volunteers and champions.
Develop a multi-year plan for exhibits that includes how they will be renewed, refreshed and expanded.
Promote on-site and digital programming which will include continued dialogue with our community partners particularly in the environmental space.
As a member of the National Science Centre organization, lead the MDC's efforts to collaborate and leverage work developed elsewhere.
Human Resources

Ensure goals of safety, diversity, equity, and inclusiveness (DEI) among staff and volunteers.
Create and maintain effective HR policies of position descriptions and performance management.
Provide and document staff training and education to ensure consistent application.

EXPERIENCE, SKILLS AND EDUCATION REQUIRED

A university degree or college diploma.
5+ years of senior leadership and management experience.
Specialization in tourism marketing, attraction or business management.
Strategic leadership and planning.
Excellent verbal and written communications skills.
Strong understanding of fundraising, financial planning and budget management.
Skilled in social media and digital marketing an asset.
Effective motivator of staff and volunteers to coalesce around key operating objectives.
A person who strongly identifies with the vision and mission of the organization and the importance of sharing Indigenous and non-Indigenous history with local, national and international audiences.
Innovative and creative approach to converting opportunities and solving problems.
A person who leads by example.
BEFORE YOU APPLY
Benefits

3 weeks vacation; with additional days around Christmas.
Laptop.
Cell phone plan coverage.
Mileage reimbursement when personal vehicle used for business-related travel.
Comprehensive benefit plan.
Opportunity for professional development.
Workplace Environment
Primarily in-person at Muskoka Discovery Centre located at
275 Steamship Bay Road, Gravenhurst, ON P1P 1Z9.
Occasionally requires presentations to community groups, networking or fundraising events.
The GM will be expected to work some evenings and weekends when the work environment is fast paced with frequent short-term deadlines. Critical or unusual situations occur regularly.
During the busy summer season, it will be necessary for the GM to work on-site most Saturdays.
Hybrid flexibility during winter months is possible but subject to work demands.
Muskoka Discovery Centre requires all staff to be fully vaccinated and provide proof of vaccination status.
APPLY FOR THIS ROLE
Cause Leadership Inc. is managing this leadership search on behalf of Muskoka Steamships and Discovery Centre.
If you, or someone you know, would like to start a confidential conversation about this opportunity, please email Cause Leadership Inc. at:
[email protected]
Individuals interested in being considered for this opportunity are invited to apply by January 25, 2023. Please upload your cover letter and resume.
Note: The search will remain open until a successful candidate is selected.
We thank all interested parties but only those selected for an interview will be contacted.