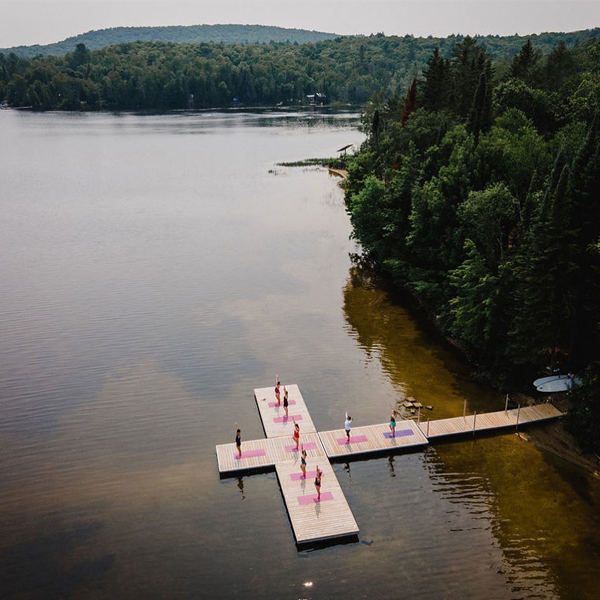 Engagement Coordinator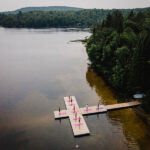 Website Northern Edge Algonquin
Centre for Transformational Retreats
Hours & Pay: 25-30 hours/week. $18-20/hour depending on experience.
Location: This hybrid role will feature a mix of days anchored in our office space in South River, days spent on-site with guests at Northern Edge Algonquin, and the ability to work from home on some self-directed tasks.
About the Edge
Northern Edge Algonquin: www.northernedgealgonquin.ca
A leader in transformational travel, Northern Edge Algonquin creates & hosts all-inclusive nature retreats for small groups of 10-25. Our guests unplug in nature for multi-day experiences that reconnect, recharge, and re-inspire.
Employees at Northern Edge enjoy:
Meaningful employment and a sense of belonging in a co-creative & positive team that values community connection.
Peaceful work environments & lots of opportunity to spend time in nature.
Flexibility – we value your time and your unique needs.
Participate in a wide variety of all-inclusive retreat programs at no cost & reduced cost, contributing to both personal & professional development.
Exploring our corner of Algonquin Park and area with free access to borrow equipment.
A self-funded health & dental benefits program for team members after four months of uninterrupted employment.
More about the role:
The Engagement Coordinator works in guest and group relationship development to promote our center to corporate/team building, yoga studios/wellness, experiential travel/social and family/friends/reunion groups, and act as the bridge between the Edge and the group until their arrival. You will also help individual guests select and register for retreats. Working together with a small, dedicated team, we keep the flame burning, anchoring & supporting the retreats being done on-site while looking ahead to planning & supporting future events.
Every role at the Edge is an opportunity to experience mentorship and work in an environment of transformational leadership and regenerative, sustainable tourism. Candidates should have experience in some of the following areas and a willingness to grow and expand their capacity in the other areas.
Promotions
Generate leads via outreach across multiple channels.
Produce regular e-newsletters & SEO-rich blog content to inspire groups & individuals to visit.
On-site photo, video, audio, and interview capturing during retreats.
Post on & managing social media channels: Instagram/Reels, Facebook, Tiktok, Linkedin.
Use Canva to design digital and print materials.
Identify & pursue outreach opportunities to reach corporate/team building, applicable organisations, yoga studios/wellness leaders, social and family/friends/reunion groups.
Basic website content updates via WordPress.
Seek media attention through press releases, HARO responses, opportunities to host aligned influencers and travel writers for retreats.
Guest Relations:
Become fully knowledgeable of products, services and pricing.
Respond to customer inquiries by phone, online chat, email, and social media, help identify the best retreat for them to attend, and process registrations.
Prepare and deliver invoices, accept and process payments.
Prepare and manage automations via Keap (email welcome packages and follow-up communications for guests.)
Ensure "Experience Profiles" are complete with guest registration information, accommodation plan, and other relevant info at least 10 days before each program.
On office days: check mail, water office plants, manage waste, and assist with rotation of laundry (linens) as needed.
Work with our team, doing what needs to be done to ensure the safety & positive experience of guests.
Group Sales/Program Coordinating:
Build relationships, and maintain the thread of communication with leads & clients through check-in calls, emails, and other forms of outreach.
Take group leads from "inquiry" to "sale", then act as their guide and main point of contact through the development & promotion of their retreat.
Coordinate details & special requests for visiting groups, ensuring our team is fully prepared to deliver what has been promised and has all the info they need to meet the needs of each group.
Co-host Open House days at the Edge and conduct retreat walkabouts with prospective group planners.
Facilitate the sale/booking of retreats, generate contracts & invoices for new bookings.
Prepare experience profiles and other resources to ensure our team is prepared to meet the needs of each visiting group.
Assist leadership coordinator with assigning facilitators to programs. Aid in developing itineraries, planning transformational programs. There is room for a program coordinator to also engage their own facilitation/leadership through hosting retreats.
Conduct sales calls, retreat planning meetings, and debriefs with clients, maintaining relationships while encouraging repeat visits and positive testimonials.
What we're looking for:
A natural warmth and friendliness, service-oriented.
Exceptional communication skills, both written and verbal. Very comfortable speaking on the phone.
Tech-savvy. Strong computer skills with the ability to learn and grow. Proficient with Apple devices, Google drive, Social Media. Familiarity with Google sheets, Canva, WordPress, and logic are an asset (We use automations via Keap, Typeform).
Self-initiative: identifying & resolving upcoming tasks and other needs with independence and ability to self-manage.
Ability to multi-task, organizing time effectively and coordinating tasks so they are completed efficiently.
Dependability when working with minimal supervision, and strong collaboration skills when working with a team.
Strong organizational skills.
Team player: a willingness to assist co-workers with tasks, recognising a shared responsibility to co-create positive guest experiences.
An empathic approach to your work, both with internal team and visitors.
Flexibility, Adaptability, Resiliency.
Please send an application to [email protected], including:
Cover Letter and/or a link to a Loom video introducing yourself and explaining why you'd be a good fit for this role.
Resume
2 or 3 References (including their email contact information.)