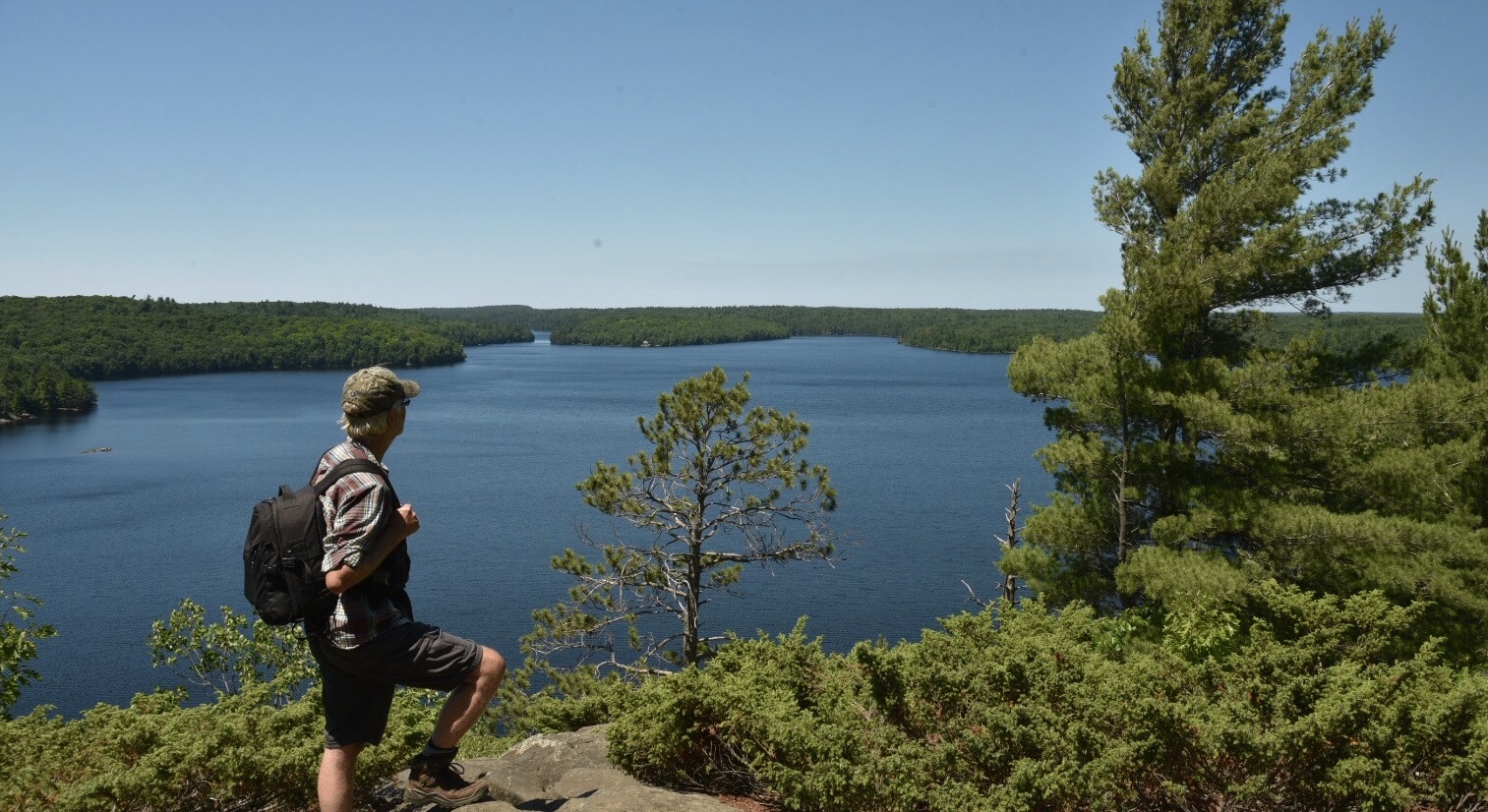 2023-2024 DRAFT BOP Executive Summary
Established in 2010, Explorers' Edge (EE) is one of thirteen Regional Tourism Organizations (RTOs) funded by the Ontario Ministry of Tourism, Culture & Sport. Also known as RTO12, the company serves the geographic areas of Algonquin Park, the Almaguin Highlands, Loring-Restoule, Muskoka, Parry Sound and South Algonquin, Canada. The region is located on the traditional lands and waterways of the Anishinabek, Algonquin, Métis and Mohawk peoples, and is part of the Robinson Huron (1850) and Williams (1923) Treaties territories.
This Business & Operational Plan (BOP23-24) outlines EE's annual work; provides a status of the organization and the regional industry; and identifies specifies goals, activities, timelines, performance measures and budgets for the upcoming year. It was finalized by EE's Directors during a regular meeting of the Board that was held online on January 25, 2023.
This BOP continues work established in the Regenerative Tourism Strategy (see BOP21-22), which positioned EE as a destination development organization within the Canadian tourism industry. It also marks a post-pandemic return to establishing longer-term objectives. In the form of an internal process rather than a set strategy, and referred to internally as the "T3Y Blueprint", this approach will guide the expanding EE team as they develop the organization and its programs over the period from 2023-2026. Annual BOPs for each fiscal year contained within that time frame will build upon the previous year's work. "T3Y" encompasses the umbrella goals of internal and industry "transformation over three years," and is intended to guide the EE team in its daily work.
Priority Projects
Key areas for BOP23-24 include: social enterprise business model development for the new 'regenerative travel agency' and the catalyst housing project; launch of the Regional Data Hub online; continuing development of work-integrated training, micro-credentials and tech innovation; development of transportation projects (as per the 2018 Product Development Framework); and revisiting the consumer marketing plan in lieu of Porter Airlines ending service at the Muskoka Airport, due to their own logistics issues. Significant work will be done to update HR practices, in lieu of labour market shifts coming out of the pandemic.
Workforce development will continue to be the priority for the foreseeable future, and the organization's own staff expansion will be important to ensure projects are completed.
As part of its "community-centric approach", EE recently introduced the "Explorers' Edge Co-Creation Lab" (CCL), a dynamic entity that will allow us to engage community members and to solicit the insights of technical experts from outside the industry to build programs. The CCL will help to ensure long term success of and buy-in for multiple projects, while acting as a function of a broader communications effort.
In 2023-2024, EE will continue toward its vision for a resilient and thriving regional tourism economy by keeping regenerative principles at the forefront of all its endeavors. With renewed verve and vigor for our work in post-pandemic world, we will focus all our efforts on the transformation of people and place.

NOTE: This executive summary and the accompanying BOP are currently under review and should be considered draft only.