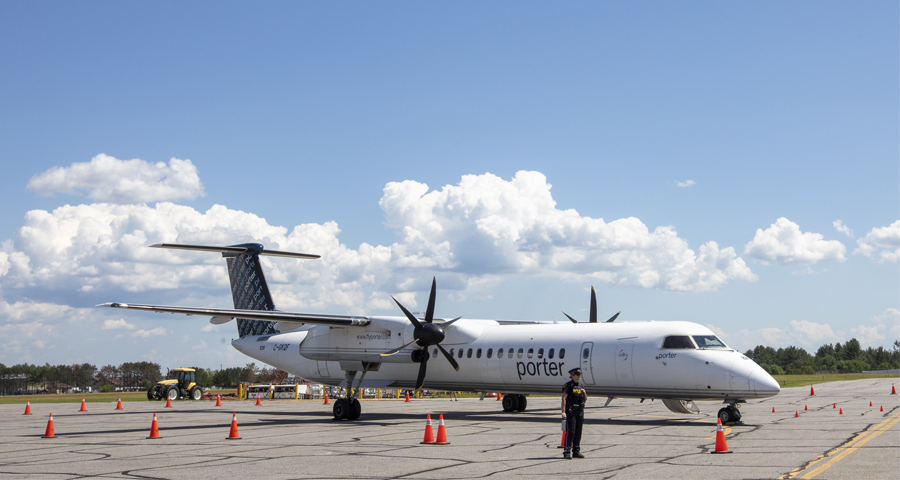 2020 Porter Seasonal Air Service
RTO12/Explorers' Edge Statement on the Cancellation of the
2020 Porter Seasonal Air Service to Muskoka Due Covid-19

On behalf of the Explorers' Edge Board of Directors and myself, I wish to express our thanks to Porter Airlines for keeping us up-to-date on the particular challenges faced by aviation industry that are the result of the onset of Covid-19 globally.

Though a disappointment to all of us, the announcement today that the second year of seasonal air service into the Muskoka Airport has been cancelled is recognized by our organization as a necessary step to ensure the safety of passengers, airline staff and airport staff as well, and we understand the airline's need to take such measures.
We will continue to remain in close contact with our colleagues at Porter Airlines, as well as Len O'Connor, the CEO of the Muskoka Airport, and we look forward to a successful return to the tarmac in 2021.
If you have any questions regarding this announcement, please do not hesitate to contact me at [email protected].
And to all those who were eager to fly to the great Canadian wilderness north of Toronto – we will see you next year!
Sincerely,
James Murphy
Executive Director
Explorers' Edge / RTO12
May 26, 2020