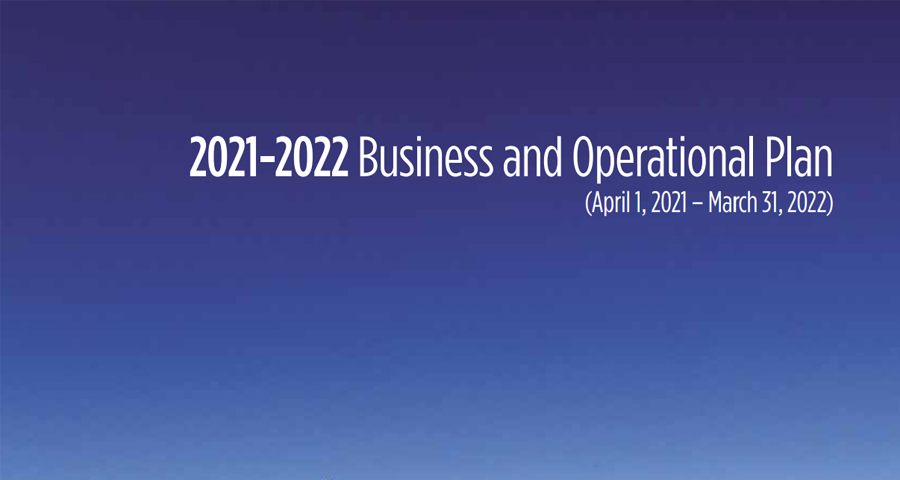 2021 – 2022 Business and Operational Plan
Established in 2010, Explorers' Edge (EE) is one of thirteen Regional Tourism Organizations (RTOs) representing stakeholders in the geographic areas of Algonquin Park, the Almaguin Highlands, Loring-Restoule, Muskoka, Parry Sound and South Algonquin, Canada.
Click Here For Full 2021 – 2022 BOP PDF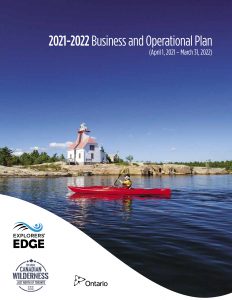 This Business and Operational Plan (BOP21-22) outlines the organization's annual strategy, provides a brief background on the status of the organization and the regional tourism industry in pandemic times, and specifies goals, activities, timelines, performance measures and budget. The BOP21-22 priorities were finalized by the Board of Directors during a regular meeting of the Board that was held online on February 24, 2021.
In 2018, EE undertook a massive Product Development Research & Framework study, which determined that an 'intangible gap' for the organization, for the industry, and for the natural product (the region's main draw) is sustainability. Since that study was released, sustainable development is no longer considered by mass populations as a niche or "environmental" concept, but instead it is now universally acknowledged as an important strategic approach that can help the region (and global industry) to recover and thrive. Therefore, by infusing sustainability principles with solid and innovative tourism business strategies, RTO12 will turn the ship once more to entrench "regenerative tourism development" as the primary organizational direction to ensure the survival, recovery and longevity of our regional industry.
The days of relying solely on "doubling receipts" or increasing visitation and spend as measurements for success are done. Instead, implementing the RTO's new "region-centric approach," our regenerative destination development strategy will feature additional KPIs relevant to industry and organizational sustainability.
In 2021 Explorers' Edge will embark on a new mission to become a leading Destination Development Organization in Canada to create sustainability for all regional stakeholders (including tourism SMEs, employees and residents) by implementing initiatives that consider economic, social, cultural and environmental impact, in order to ensure our communities will thrive well into the future and regardless of economic or natural disasters (i.e. flooding, wildfires, etc.) that may occur.