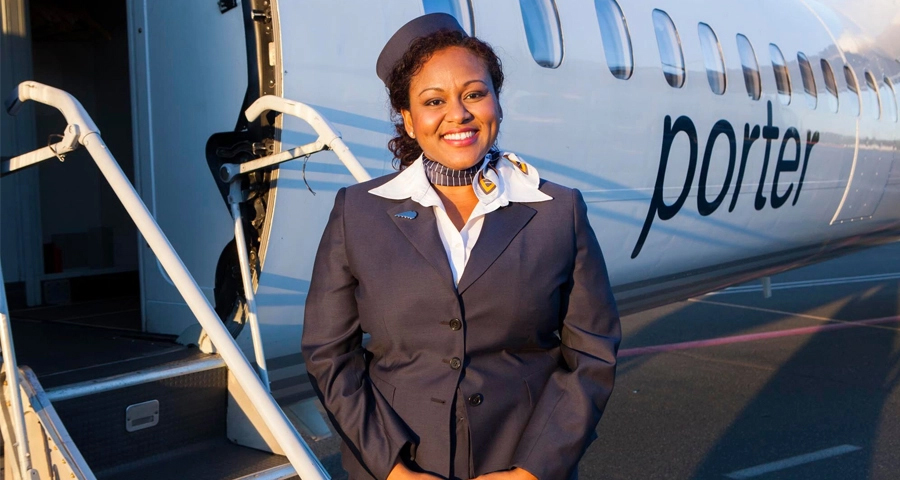 2nd Season of Scheduled Porter Airlines Service to Muskoka Airport Now Expected in 2022
For Immediate Release
2nd Season of Scheduled Porter Airlines Service to Muskoka Airport Now Expected in 2022
Bracebridge, ON (April 14, 2021)…Explorers' Edge executive director James Murphy confirmed today that the second season of scheduled summer service into the Muskoka Airport by aviation partner Porter Airlines is being deferred until 2022 due to COVID-19 travel restrictions.

"Porter Airlines recently announced that their tentative start date for resumed service has been extended to June 21," said Murphy. "We recognize the uncertainty caused by the pandemic means that we will have to wait another year to welcome back scheduled service, and to implement the second year of our 3-year, tri-party agreement with Porter and the District of Muskoka."
Murphy noted that the pent-up demand for travel to the region bodes well for when the service does return.
"We are looking forward to continuing to build on our successful inaugural 2019 season," he said, "and we wish our partners at Porter Airlines all the best in the months ahead."
About RTO12/Explorers' Edge:
RTO12 is the regional tourism organization for Algonquin Park, the Almaguin Highlands, Loring-Restoule, Muskoka, Parry Sound and South Algonquin that is funded by the Ontario Ministry of Heritage, Sport, Tourism & Culture Industries. Also known by its consumer-facing name, Explorers' Edge, RTO12 was established in 2010 and is governed by a volunteer board of directors.
-30-
For more information, please contact:
Kate Monk
Senior Director, Regenerative Tourism Development & Communications
Tel: 705-706-4353
Email: [email protected]