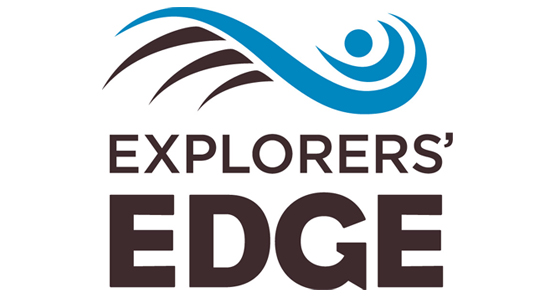 Explorers' Edge Launches Employee Excellence Awards
FOR IMMEDIATE RELEASE
Explorers' Edge Launches Employee Excellence Awards to Thank Tourism Workers
The 1st Annual "Big Applause Awards" will be handed out June 22nd
Bracebridge…June 1, 2022) … In an effort to recognize employee excellence in the regional tourism industry, Explorers' Edge has launched the 1st Annual Big Applause Awards that will be given out at the company's Regional Tourism Summit on June 22, 2022.
In an industry that was one of the hardest hit during the pandemic, the Big Applause Awards were created to honour tourism and hospitality workers from more than 800 businesses who continually put forth an incredible effort, despite the challenges faced, said James Murphy, executive director of Explorers' Edge.
"It's been a hard couple of years, and what really kept our industry hanging on and moving forward were the loyal employees who contributed in so many ways: from keeping a smile on their faces while they worked overtime; to coming up with innovative solutions to pandemic-induced problems; to pitching in whenever and wherever it was needed," Murphy said. "It's time for us to thank them and to recognize how important they are to the success and sustainability of our tourism economy."
Adam Morrison, President & CEO of the Ontario Tourism Education Centre (OTEC), who is a member of the Nominations Review Committee for the awards, agrees:
"Our frontline tourism and hospitality employees are the people who make guests welcome, and they are the backbone that gives our industry resilience in the face of adversity," said Morrison. "OTEC is honoured to be a part of the inaugural Big Applause Awards as we recognize current staff and future leaders from across this iconic region."
Brody Purser, Director of Human Resources at Deerhurst Resort in Huntsville, Muskoka, the largest hospitality employer in the region, also agrees that the Big Applause Awards are a welcome initiative to celebrate the sector's workforce:
"It's always a good thing to honour and recognize your current employees to help lift their spirits and bring joy to their day", he noted, "and these awards a great way for people in our industry to do so."
Nominations are open in six categories, allowing employers, co-workers and guests/patrons to nominate tourism and hospitality workers who have done an outstanding job, whatever their roles within a company that considers tourism a significant part of its revenue. These include:
The Employer Applause Award
The Fellow Worker Applause Award
The Guest/Patron Applause Award
The Exceptional Communications Award
The Above & Beyond Customer Service Award
The Innovative Problem-Solving Award
Additional awards will be handed out to regional high school students who make outstanding contributions to their tourism or hospitality classes, added Murphy.
"Nominations are coming in, and reading the kind words people write to recognize employees in our region is very emotional and heartwarming," said Murphy. "The Big Applause Awards are for celebrating our tourism industry, and the strength and passion of everyone who works in it."
All nominees and winners will be honoured at the Explorers' Edge Regional Tourism Summit. Each category winner will receive a $200 voucher to spend at local tourism businesses, and will attend a celebratory luncheon at the JW Marriott The Rosseau Muskoka Resort & Spa later in the summer.
The deadline to submit a nomination to show your support for regional tourism employees is June 9, 2022 at noon.
For more information and to nominate a regional employee, CLICK HERE or email [email protected].


About Explorers' Edge:
Also known as RTO12, Explorers' Edge is the regional tourism organization for Algonquin Park, the Almaguin Highlands, Loring-Restoule, west Parry Sound district, Muskoka and South Algonquin that is funded by the Ontario Ministry of Heritage, Sport, Tourism & Culture Industries. The not-for-profit company is governed by a volunteer board of directors and acts as a destination development organization for the region.
-30-
For more information about Explorers' Edge or The Big Applause Awards, contact:
Kate Monk
Senior Director, Regenerative Tourism Development & Communications
Explorers' Edge/RTO12
Email: [email protected]
Tel: 705-706-4353