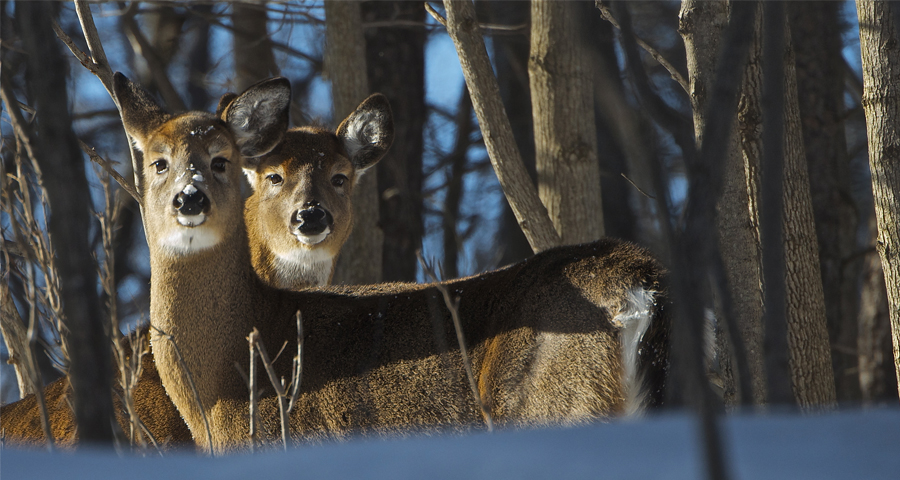 Finding Opportunity in the Midst of a Crisis
"Things will get worse before they get better." We've heard this a lot over the past few weeks. But as dire as this sounds, it's also cause for hope – because things will get better.
So while others are scaling back, savvy, forward thinking operators will see an opportunity to invest now with the expectation of a return over the long term. With tourism advertising all but suspended, there is a void to be filled provided you do it with sensitivity and tact.

Content Marketing Has Never Been More Right
Unlike advertising, content marketing is not overtly promotional. Rather, content marketing allows every tourism operator to become a storyteller. Even in the face of this crisis, it's smart to connect with your customers and prospects and provide content that entertains, inspires, educates. Depending on length and format, this content can be published on your website and/or social platforms.
Possible content themes that might resonate with past customers and prospects:
We're all dealing with the impact the coronavirus outbreak has had on our lives. Tell the story of how your business is dealing with the crisis. If you are open now, what is your organization doing to keep your employees and the public safe? What changes have you made? What has this crisis taught you about your business that might be interesting to your customers and prospects. Be heartful, be open and be positive
A crisis of this magnitude will have a lasting impact. Try to visualize how your customer's behaviour might change once this crisis is past. Anticipate what changes you might need to make post-lockdown and start telling your customers and prospects about them now. These could include changes not only to operations but also to your policies such as those around cancellations, introducing incentives to book direct (applies more to accommodators), and providing incentives such as complimentary perks or extras to encourage customers back (that do not reduce average revenue per customer)
What are you – or your business – doing to help others in your community affected by the crisis? Share what you are doing on social
We love nostalgia, and in these trying times it can take us back to a place where we dream of going again. Historical photos generally perform exceptionally well on social (that's why #TBT exists). There are many operators in the region that go back decades – now is a great time to share some of those memories
In a vein similar to nostalgic content, tell your origin story. It can put a human face on your business, and people love to hear stories of businesses that overcome challenges to succeed
Share your craft. Most businesses specialize in something. Give your followers an insiders glimpse behind the scenes of what you do
Now is the Time to Improve Your Digital Game
Take advantage of this pause in business to update your business' online presence:
Is your website content up-to-date? These days, most of your audience is accessing your site on mobile devices. Is it optimized for mobile?
Take the time to learn the basics of SEO – search engine optimization. (There are lots of online resources for that, or we can provide a webinar). SEO is no longer just about making sure you have certain keywords on your site – it's also about content and technical factors that ensure your website works
Update your Google My Business page with the most accurate, up-to-date information. Check other review sites like TripAdvisor and Yelp to ensure you have claimed those listings, and that they are also up-to-date
If your competitors are selling online, you should be too. It's never been easier to implement e-commerce, so now is the time to implement it
Don't Abandon Promotional Marketing
Right now, consumers are hypersensitive to promotional messaging. But as the lockdown wears on, and consumers adapt to the "new normal", this sensitivity will subside and it will be okay to do more overtly promotional messaging:
As people engage in the blog and social content mentioned above, ask for their email addresses and in return promise to give them extra value once you are open for business again
Make "retargeting" a permanent part of your marketing mix. If someone engages with your content on Facebook, or visits pages on your website, there are simple-to-execute digital advertising techniques to deliver marketing messages to these people
Build lookalike audiences on social – Facebook has a simple tool which allows any business to target your message to people who look like your customers
Target your message locally – this year, focus on prospects in the key drive markets from North Bay to the GTA
Create partnerships with other operators that complement yours
Pay-Per-Click (PPC) advertising is right for this moment. For one thing, the cost per click on Google has declined 5-10% (depending on category/market) due to decreased demand. And PPC marketing is an "inbound" technique which means you only pay to reach customers who are searching for something they want – so there is little risk of putting off consumers who might find advertising offensive right now
Peter Coish
Founder & President, Kuration Inc.