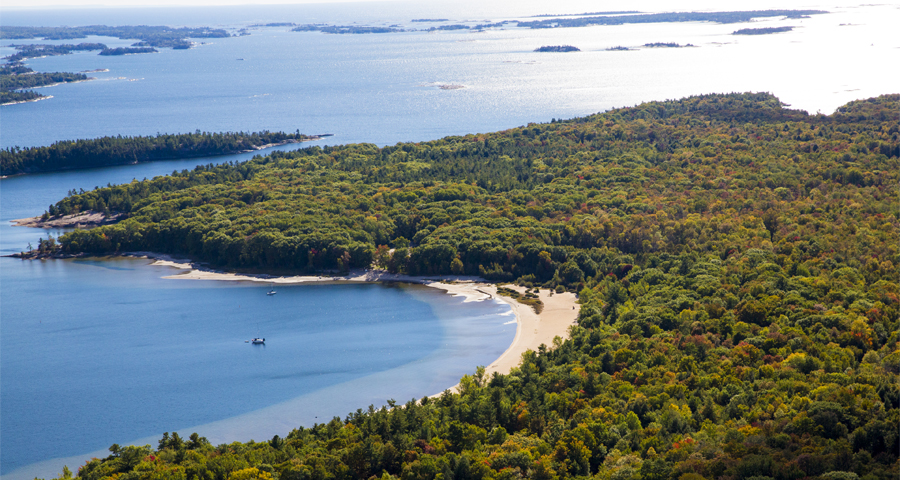 Parry Sound Is Open For Business This Summer Tourism Season
­­­­­MEDIA RELEASE
For Immediate Distribution
Parry Sound Is Open For Business This Summer Tourism Season – Wildfire affecting Northern Ontario is nowhere near the coastal town or surrounding villages
PARRY SOUND, Ont. (August 7, 2018) – The "Parry Sound 33" wildfire that is burning in Northern Ontario is approximately 75 kilometres from the Town of Parry Sound and surrounding villages, posing no danger to tourists wanting to visit this charming spot on beautiful Georgian Bay, say local tourism officials.
Tourism operators in the Parry Sound area with a short selling season are eager to counter detrimental media coverage that has caused confusion for travelers about where the fire actually is, and to let the world know they are open for business, says James Murphy, executive director of Explorers' Edge, the regional tourism organization.
"The fire named "Parry Sound 33" actually refers to a northern part of the greater Parry Sound District riding and is used by Ministry of Natural Resources and Forestry (MNRF) officials to denote an MNRF zone," says Murphy. "It does not refer to the Town of Parry Sound nor the surrounding villages for an hour's drive northward. These places are neither affected by the fire nor the smoke that emanates from it. Parry Sound, Nobel, Pointe au Baril and Byng Inlet are all open for business."
Andrew Ryeland, owner of Bear Claw ATV Tours in Parry Sound, represents hundreds of tourism business owners who are keen to clear up this confusion for travellers who may be second-guessing coming to one of Ontario's favourite summer vacation destinations.
"It's very unfortunate that there is a misunderstanding of where the fire actually is because this is one of the most amazing places to visit in the summer season," he says. "Life on the bay and on the trails in and around the Town of Parry Sound offers tourists some of the best experiences they can have in the province. We hope people will come and visit this August, and they can be assured that there is no wildfire anywhere in the vicinity of the town or villages just north of here."
James Murphy notes that Highway 69 from Parry Sound north to the top of the district remains open as well.
"We invite travelers to join us in Parry Sound this summer and to visit one of the most beautiful and welcoming areas of Ontario."
To plan your stay in the region, visit explorersedge/stay.
About Explorers' Edge:
Also known as RTO12, Explorers' Edge is the regional tourism organization for Algonquin Park, Almaguin Highlands, Loring-Restoule, Muskoka and Parry Sound that is funded by the Ontario Ministry of Tourism, Culture & Sport. For more information, visit www.explorersedge.ca

-30-
For more information, please contact:
Kate Monk
Senior Director, Strategy & Communications
RTO12/Explorers' Edge
Email: [email protected]
Tel: 705-706-4353