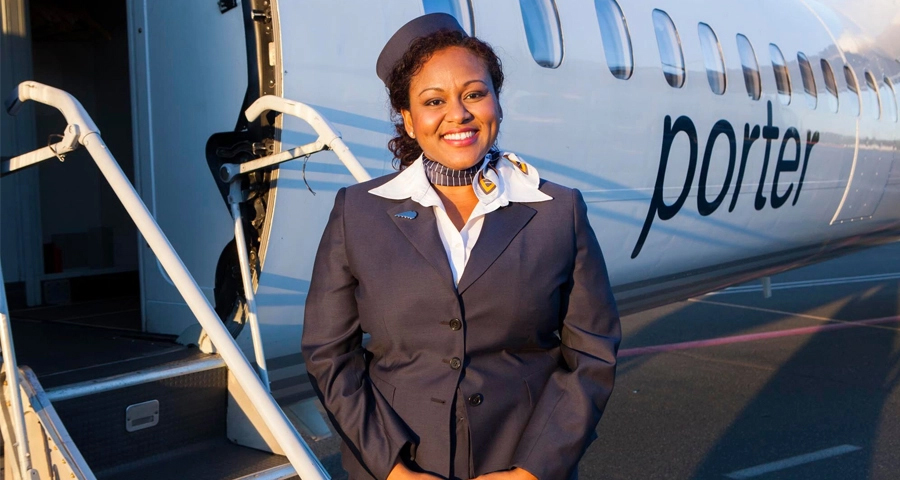 Porter Airlines Returning to Muskoka Airport for Summer 2022 Season
For Immediate Release
Porter Airlines Returning to Muskoka Airport for Summer 2022 Season
Explorers' Edge welcomes aviation partner back after a 2-year hiatus.
(February 22, 2022…Bracebridge, Ontario) …Explorers' Edge/RTO12 is pleased to be welcoming its aviation partner, Porter Airlines, back to the Muskoka Airport this summer for a continuation of the seasonal service that was launched in 2019, said James Murphy, executive director of Explorers' Edge.
Service between Billy Bishop Toronto City Airport and Muskoka Airport will operate twice weekly on Mondays and Fridays, with the exception of long holiday weekends, when Monday flights will be offered on Tuesdays. Flights begin June 24, 2022, and conclude September 6, 2022. Connecting flights are also available via Toronto from various Porter destinations.
"We're thrilled to have commercial service returning to the region," said Murphy. "We look forward to working with Porter Airlines and the Muskoka Airport to ensure the continuing success of this partnership."
Roundtrip fares as low as $164 are available for passengers who book by March 8, 2022, subject to availability. Bookings made before March 31, 2022, are also eligible to change or cancel without fees.
Marketing to international audiences will be a key objective of the regional tourism organization, added Murphy.
"Our intention for this service has always been to prioritize international markets, in order to attract higher yield visitors, who stay longer and spend more," he said. "Our team will recommence targeting of these audiences, which will be a key strategy to help us rebuild the regional tourism industry that has been hit hard by pandemic travel restrictions."
Murphy added that the Explorers' Edge Shuttle Service, which disperses passengers to sub-regional destinations, including Parry Sound District, the Almaguin Highlands and Algonquin Park, will be available again this summer, with details on stop locations and schedule to be announced soon.
For more information on flights and to book, visit FlyPorter.com
About Explorers' Edge
Also known as RTO12, Explorers' Edge is the destination development organization for Algonquin Park, the Almaguin Highlands, Loring-Restoule, Muskoka, Parry Sound and South Algonquin that is funded by the Ontario Ministry of Heritage, Sport, Tourism & Culture Industries. Explorers' Edge was established in 2010 and is governed by a volunteer board of directors composed of tourism operators.
###
For more information, please contact:Kate Monk
Senior Director, Regenerative Tourism Development & Communications
Explorers' Edge
Email: [email protected]