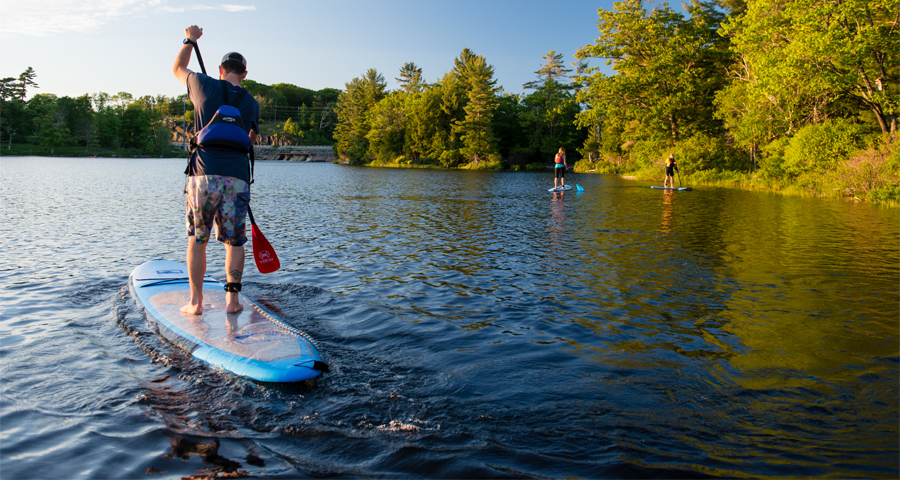 RTO12 Creates 'Work-Integrated Learning' for Georgian College Tourism Course
For Immediate Release
RTO12 Creates 'Work-Integrated Learning' for Georgian College Tourism Course
(January 7, 2020…Bracebridge)…As part of its multi-year workforce development strategy, RTO12's executive director, James Murphy, will instruct a second-year tourism course at Georgian College in Barrie, starting in January 2020.

The Tour Packaging & Sales course will feature a curriculum developed by RTO12's senior staff, which is intended to offer real-time, 'work-integrated learning opportunities' for students, with the intention of optimizing their employability upon graduation.
In addition to classroom lectures, students will work on and contribute to actual tour and packaging projects that are currently in development at RTO12, which will entitle them to, upon completion, add specific project achievements to their resumes.
Another key component of the semester's programming will be the 'Master Classes' presented by leading tourism industry professionals on numerous topics, including revenue management, niche product packaging, MICE planning and more.
"Teaching and training the next generation of tourism professionals is extremely important for sustaining a thriving industry in our region," said James Murphy. "If we want to build the workforce here, we have to participate in and collaborate on the development of an education that will lead to their employment. Who better to do this than the people working in the industry right now? We hope this instruction will invigorate their learning and inspire them in their career development."
Students will also take part in a winter experiential overnight in the RTO12 region, added Murphy.
"School can't just be about a lecture hall," said Murphy, "and a tourism education in particular requires experiencing everything in the trenches. We want to introduce them to real people, real projects, and real fun out in the great Canadian wilderness north of Toronto, and ensure that they are highly engaged and inspired to work in our industry."
The Board of Directors for RTO12 approved this innovative approach to long-term workforce development and will be given a full report on Murphy's experience of interacting with future tourism professionals.
About RTO12:
Also known as Explorers' Edge, RTO12 is the regional tourism organization for Algonquin Park, the Almaguin Highlands, Loring-Restoule, Muskoka, Parry Sound and South Algonquin that is funded by the Ontario Ministry of Heritage, Culture, Tourism & Sport Industries.
###
For more information, please contact:
James Murphy, Executive Director
RTO12/Explorers' Edge
Email: [email protected]