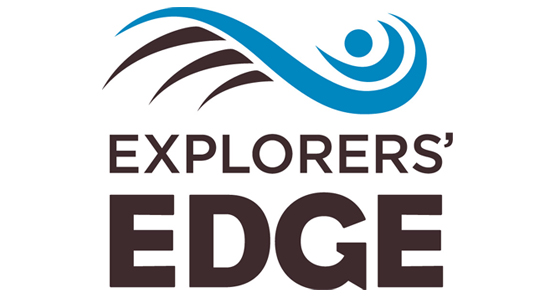 RTO12 Team Growing to Meet the Demands of its Regenerative Tourism Strategy
FOR IMMEDIATE RELEASE
RTO12 Team Growing to Meet the Demands of its Regenerative Tourism Strategy
New positions and company re-organization intended to support significant areas of work.
(Bracebridge, Ontario…December 15, 2022)…The regional tourism organization known as Explorers' Edge is expanding is team to meet the objectives established in its Regenerative Tourism Strategy, announced James Murphy, CEO, today.
With the development of a new 3-Year Strategy, Explorers' Edge is currently hiring for marketing and administrative positions, and also anticipates hiring a product development and sales position as the company moves towards establishing its commercial package offerings.
"Our Regenerative Tourism Strategy was launched in 2021 and focuses on the sustainable development of our industry, our organization and local communities," said Murphy. "This is the first big shift in our operations since we began in 2010. It's a very exciting time for us as we build in many areas, including workforce development, housing, training and marketing."
As part of the new organizational structure, the position of Vice President, Strategy & Corporate Programs has been created. Kate Monk, long-time employee of RTO12, assumes this position, effective immediately, said Murphy.
"Kate has been integral to the success of RTO12 in all areas of the business, particularly with her innovative strategies and her extremely successful marketing programs," said Murphy.
"She will now assume oversight of many regenerative initiatives, including micro-credentials and training, housing, and product development revenue generation, while continuing in her marketing role," Murphy added.
RTO12's new 3-Year Strategy will launch in the next fiscal year, which starts on April 1, 2023.
About Explorers' Edge:
Also known as RTO12, Explorers' Edge is the regional tourism organization for Algonquin Park, the Almaguin Highlands, Loring-Restoule, west Parry Sound district, Muskoka and South Algonquin that is funded by the Ontario Ministry of Tourism, Culture & Sport. The incorporated not-for-profit is governed by a volunteer Board of Directors and serves regional tourism stakeholders and the communities in which they operate and work.
-30-

For more information or to interview James Murphy, CEO, about the Regenerative Tourism Strategy and the work of Explorers' Edge, please contact:
Kate Monk
VP, Strategy & Corporate Programs
Explorers' Edge/RTO12
Email: [email protected]
Tel: 705-706-4353