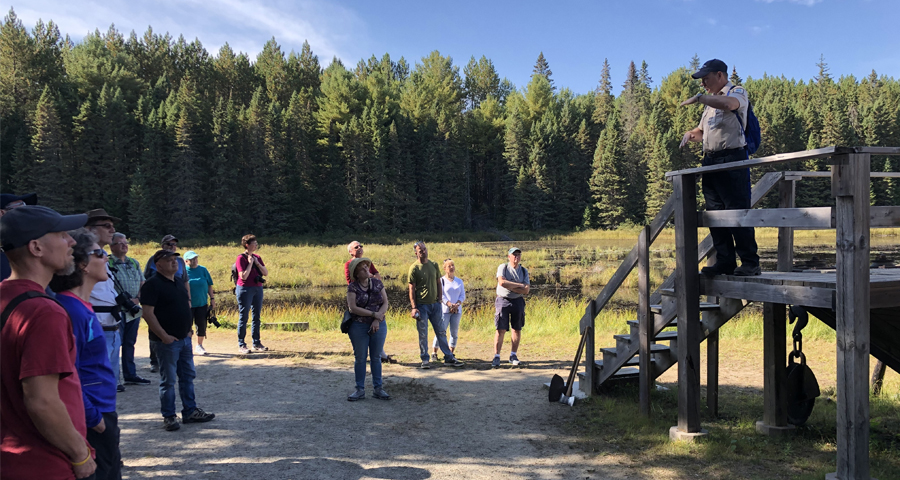 Itinerary Project Final Report
A Transformational Opportunity – Itinerary and Package Development for International Markets
An experience development project for Explorers' Edge: Final Report PDF – Click Here
Explorers' Edge (RTO12) retained Twenty31 Consulting in the Spring of 2016, to act as a Project Lead in the development of regional itineraries specifically for the US and the UK consumer markets. The intention of the proposed project was to move long-haul visitors around the region (RTO12), thereby extending their stays (i.e., 1+ nights) in the region, and fostering greater purchasing.

The itineraries outlined in this report are based on segmented interests, on rational routes, and on authentic Canadian Wilderness experiences, aligning with the needs of high-value "Authentic Experiencers" and "Free Spirits" travel consumer segments developed by Destination Canada (i.e., the Explorer Quotient (EQ) Segmentation). Together these two segments represent 26% (US) to 29% (UK) of the total travelling population.
The itineraries are meant to serve as examples on what is possible and build interest and awareness for operators to either partner with Explorers' Edge and/or develop their own offerings. Criteria-driven package development based on the consumer segments and, USPs is an end goal.
The itineraries have been developed via a comprehensive review of the product and experiences on offer, interviews and site visits with operators in the Explorers' Edge region and a detailed review of EQ travel consumers' trip appeals and drivers matched against Explorers' Edge's brand positioning.
The Itineraries
A total of ten itineraries were developed ranging from two to five+ nights and incorporating one or more of the unique selling proposition (USP) categories deemed important for EQ travellers and on offer within the Explorers' Edge region:
Active Adventure
Award Winning Cuisine
Connecting with Locals
Personal Journeys
Vibrant Communities
Additionally, each of the itineraries focused on one or more of the Explorers' Edge regions:
Algonquin Park
Almaguin Highlands
Loring-Restoule
Muskoka
Parry Sound