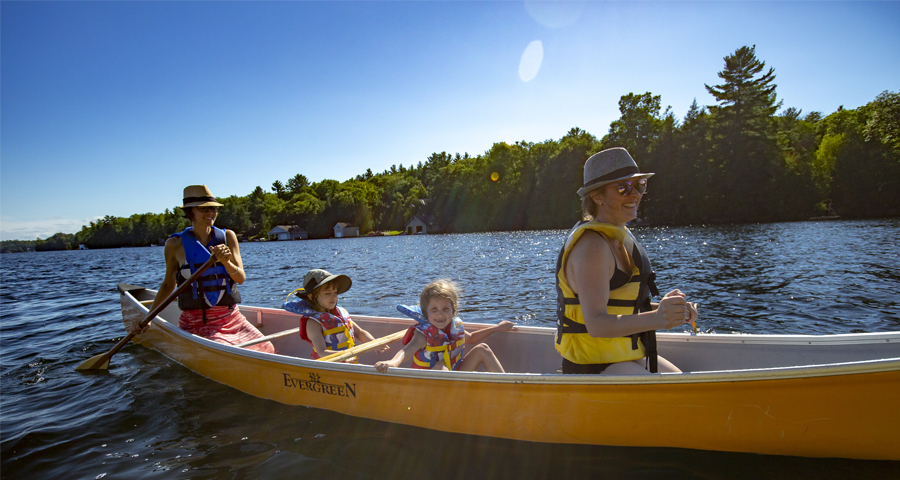 RTO12 Product Research & Framework
In 2017-2018, the RTO12 Board of Directors invested in a thorough product development analysis for the region.
In previous years, product development took a back seat to what was considered the main priority of the RTO: building a results-driven domestic marketing program using social, mobile, content marketing. Now, however, with international markets now the focus of the Board (which commenced with the successful launch of the Share Your Canada 150 campaign in spring 2017), it became an elevated priority for RTO12 to identify which specific products are most likely to compete on the global stage.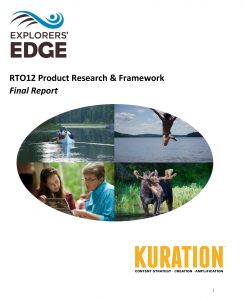 This resulted in the Product Development Research & Framework Report, which includes important stakeholder insights, in-depth consumer research into American markets (conducted by Environics), substantial industry research, the identification of gaps and opportunities, and a methodology for mapping out next steps.
One of the more significant outcomes of the report was the identification of six Key Tourism Activities (KTAs) which can be described as "outdoor activities" that differentiators in the competitive provincial landscape, they include:
Being lakeside
Wildlife viewing
Guided nature tours and wildlife viewing
Hiking in nature
Paddling
Learning about Indigenous culture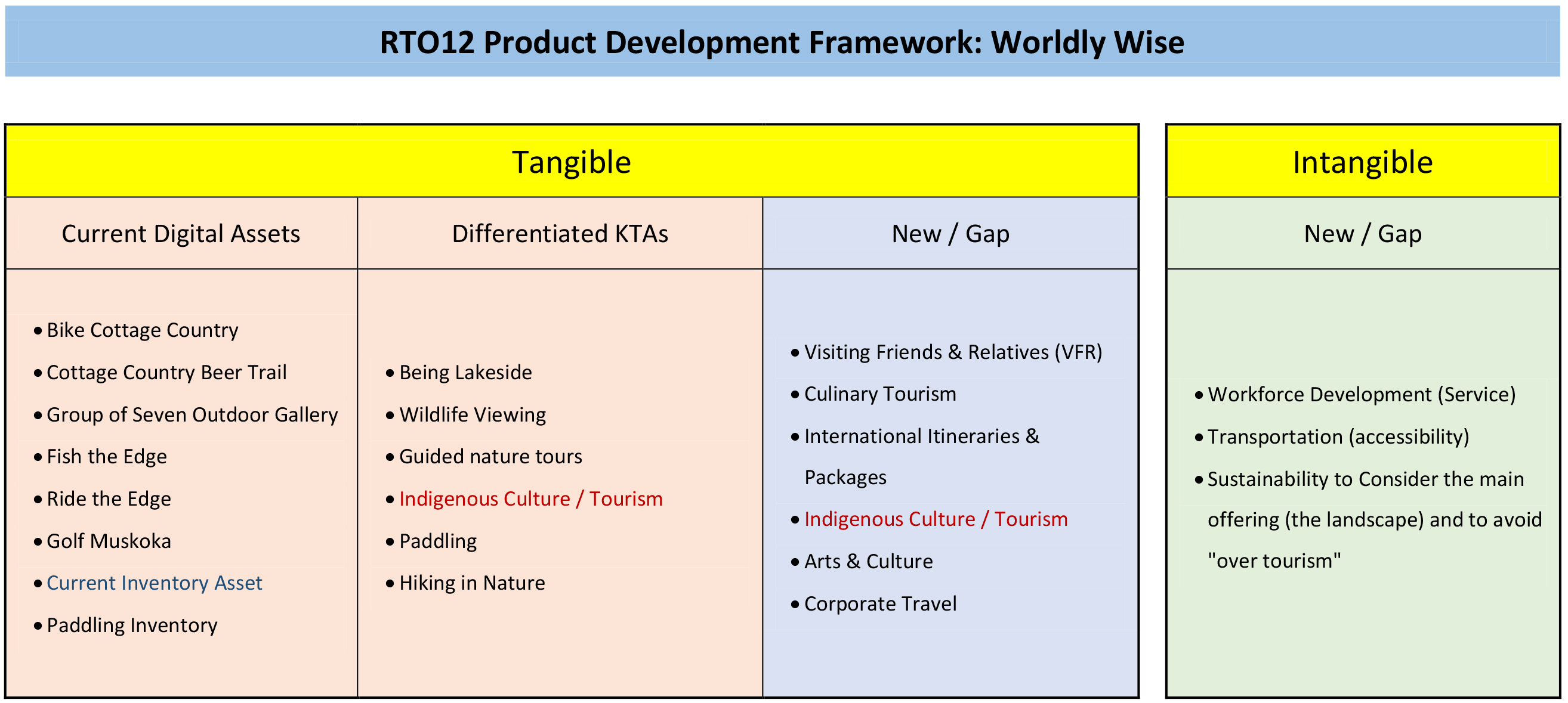 The information contained in the Product Development Framework includes recommendations that would be used in the new Product Development Strategy which is outlined in the 5-Year Regional Tourism Strategy (2018-23). For RTO12, the development of tourism product moving forward (though restricted by resource and funding limitations) is a priority for targeting high-potential markets in the States, and this development will be particularly relevant if commercial air service is introduced at the Muskoka Airport.
CLICK HERE FOR FULL PDF Product Development Framework Final Report 2018
Supporting Reports
Explorers' Edge Product Development Research Report PDF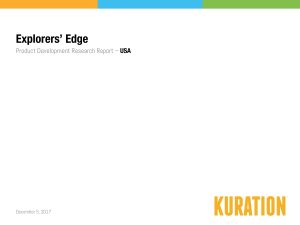 Explorers' Edge Product Development Desk Research – Best Practices PDF