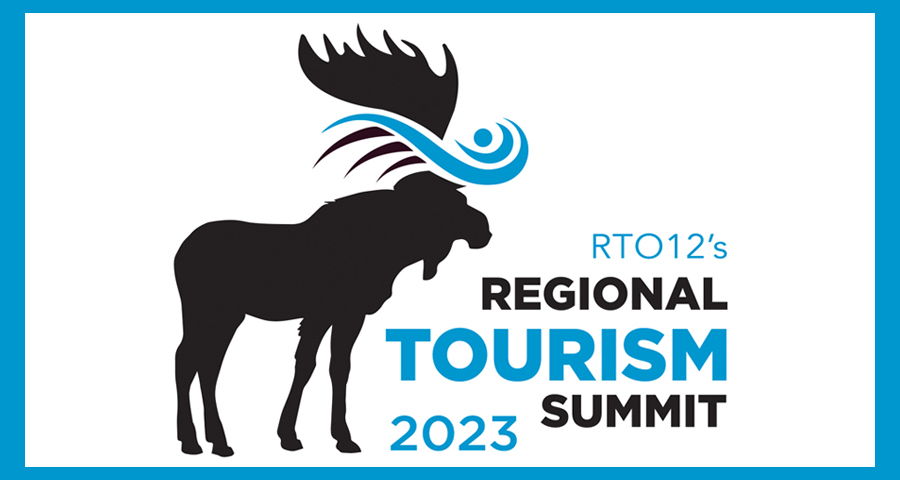 2023 Regional Tourism Summit & AGM
Join regional tourism stakeholders at the annual event to update the industry on RTO12's initiatives!
2023 Summit Details
Date: Wednesday, September 20
Attendees will receive free entrance to the new "Muskoka Story: Microcosm of Canada" exhibit, including the "Misko-Aki: Confluence of Cultures" Indigenous presentation on September 20.
Agenda
8:45am: Doors Open, Coffee, Tea & Scones from The Blue Willow Tea Shop
9:15am: Opening Remarks, Chair Hilary Chambers from Pine Grove Resort in Port Loring
9:30am: Year-In-Review, CEO James Murphy
10:15am: Break
10:30am: Workforce / Catalyst Housing Projects Updates, Kate Monk
11:15am: The Big Applause Awards Presentation, Luke Preston & Hilary Chambers
11:45am: Closing Remarks
12:00pm: RTO12 AGM
To register for the 2023 Regional Tourism Summit
on September 20th from CLICK HERE.
---
Afternoon Session
The "Women In Tourism" Co-Creation Lab Luncheon
Place: TBC
Time: 12:30pm to 2pm

RTO12 will launch its first Co-Creation Lab session with a special luncheon to honour women in the regional tourism sector!

With women making up the majority of the workforce in the global tourism industry, attendees will be invited to provide essential input into the Catalyst Housing project and other workforce initiatives.
Luncheon organizers also welcome the participation of CEO James Murphy, who will wear a period pain simulator during the facilitated discussion.


To register for the 2023 Women In Tourism Luncheon
on September 20th from 12:30pm to 2pm in Gravenhurst,
CLICK HERE.
Finalized details including menu will be mailed to registrants after Labour Day.
Please note: this is a limited seating event.
To learn more about the Explorers' Edge Co-Creation Lab, CLICK HERE.