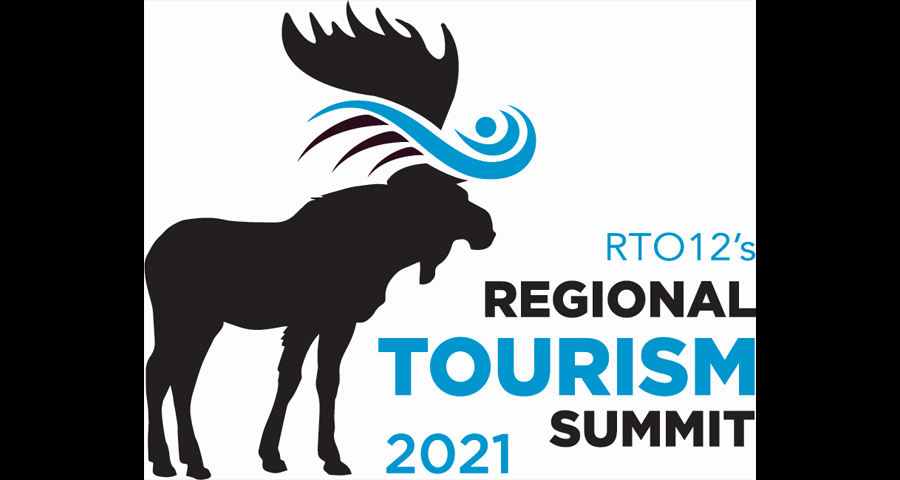 2021 Regional Tourism Summit
Pre-registration for the Explorers' Edge 2021 Regional Tourism Summit is now open!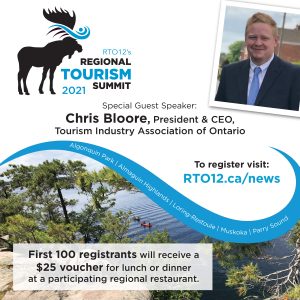 This year's virtual edition will be held on June 24 via Zoom from
9.30am – 1.00pm.
Join us as we launch the Board-sanctioned and ministry-approved 2021-2022 Business & Operational Plan, which is the foundation for our regional recovery and revival strategy, and which highlights RTO12's shift to a destination development organization with regenerative tourism principles at its core.
The summit will feature information about 'the business of tourism' as a catalyst to resiliency and sustainability for tourism stakeholders and local communities. It will include guest speakers, break-out sessions and more intel that will reinforce our organizational commitment to a new 'region-centric approach' for the benefit of all, including the Board's new Vision and Mission Statements.
Click here to read the 2021-2022 RTO12 Business & Operational Plan
NEW THIS YEAR: Local Lunch & Learn – on us!
The first 150 regional registrants for this year's summit will received a virtual $25 local restaurant voucher, which can be redeemed at lunch hour on June 24, 2021 at participating restaurants. (The day's Agenda will allow for a break in presentations so registrants can get their lunches; pre-ordering is suggested.)
Regional Restaurants (only) Invited to Participate!
If you are a regional restaurant that would like to participate in accepting Local Lunch & Learn vouchers the day of the summit, which will then remunerated by Explorers' Edge, please contact Erin Smit [email protected] for next steps. (This will be the same process as accepting Cottage Country Spirit vouchers, but for one day only.)
Thank you to everyone for continuing to support local!