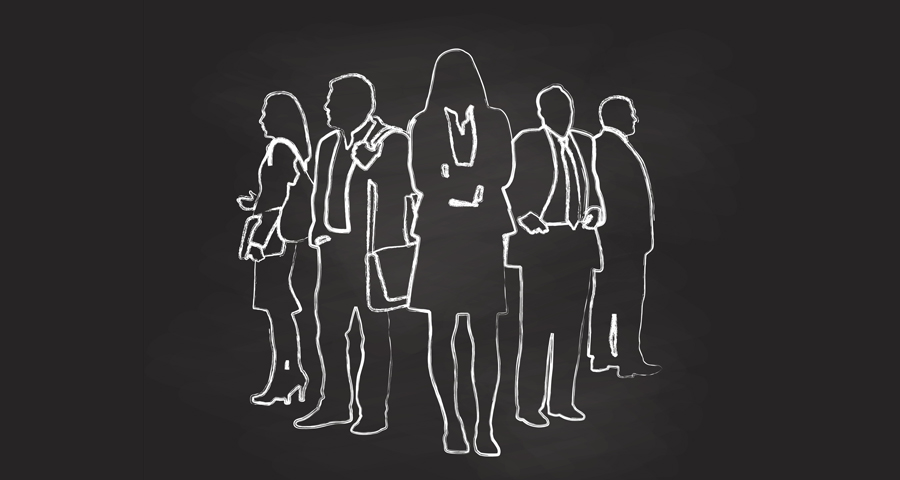 2023 Call for Nominations
RTO12/Explorers' Edge is one of 13 regional tourism organizations (RTOs) funded by the Ontario Ministry of Heritage, Sport, Tourism & Culture Industries.
The RTO12 catchment includes six subregions: Algonquin Park, the Almaguin Highlands, Loring-Restoule, Muskoka, west Parry Sound, and South Algonquin.
The region is located on the traditional lands and waterways of the Algonquin, Anishinabek, Mohawk and Metis peoples, and is part of the Robinson-Huron and Williams Treaties territory.
Applications are now open to join the RTO12 Board of Directors.
CLICK HERE FOR ONLINE APPLICATION / NOMINATION
As a Governance board, the priorities of the Directors are to monitor a policy-based governance system and to develop, implement, and monitor policies that allow the organization to carry out its work under the leadership of the CEO.

Directors are the fiduciaries who will steer the organization towards a sustainable future by adopting sound, ethical, and legal governance in addition to financial management policies, as well as by making sure the non-profit has adequate resources to advance its mission.
This information package has been designed to give you a greater understanding of the role and responsibilities that fall to the Board, the commitment required of Board members, and to help you to determine if Board service with RTO12 is right for you.
Key areas related to our organization moving forward include: social enterprise business model development for the new 'regenerative travel agency' and the catalyst housing project; launch of the Regional Data Hub online; continuing development of work-integrated training, micro-credentials and tech innovation; development of transportation projects (as per the 2018 Product Development Framework); and revisiting the consumer marketing plan in lieu of Porter Airlines ending service at the Muskoka Airport, due to their own logistics issues. (Learnings from the successful air service project are invaluable for future private/public/non-profit partnerships, the latter of which will likely be required for EE's more ambitious initiatives.) Significant work will be done to update HR practices, in lieu of labour market shifts coming out of the pandemic.
Workforce development will continue to be the priority for the foreseeable future, and the organization's own staff expansion will be important to ensure projects are completed.
As part of its "community-centric approach", EE recently introduced the "Explorers' Edge Co-Creation Lab" (CCL), a dynamic entity that will allow us to engage community members and to solicit the insights of technical experts from outside the industry to build programs. The CCL will help to ensure long term success of and buy-in for multiple projects, while acting as a function of a broader communications effort.
Explorers' Edge will continue toward its vision for a resilient and thriving regional tourism economy by keeping regenerative principles at the forefront of all its endeavours. With renewed verve and vigor for our work in post-pandemic world, we will focus all our efforts on the transformation of people and place.
Click here to view our 2023 – 2026 Three Year Strategy and 2023 – 2024 Business and Operational Plan
The RTO12 Board takes its role and responsibilities seriously. Its job is to ensure RTO 12 continues to serve the needs of our members, not just today, but well into the future. To help achieve that end, each current RTO 12 Board member has undertaken a comprehensive competency assessment against those skills and abilities required of the Directors collectively to fulfill their many responsibilities. Additionally, Directors are required to take a police background in compliance with our Travel Industry Council of Ontario (TICO) requirements.
Related to Governance you will also find on our website information related to Board Policies and Organizational Bylaws.
What follows below is some information that might answer some of the questions you may have at this time.
Board Mandate
To govern RTO 12: be objective, unselfish, responsible, honest, trustworthy, and efficient; serve as stewards of public trust and act for the good of all members of the organization, rather than for any personal interest; determine policy (rules); establish strategic goals ("ends"); and monitor organizational performance.
Composition
Seven (7) to eleven (11), in addition to the CEO who serves in an ex-officio role.
Meeting Frequency
The Board meets on average five times of year. The duration of board meetings is approximately 2.5 hours.
Typical Agenda Items
The agenda of the Board of Directors will focus on its accountabilities. The major accountabilities are:
Direction setting, strategic planning and decision making.
Evaluation, measurement and mitigation of risks.
Monitoring of financial accounting and internal controls.
Monitoring of compliance with the Board's policies (rules it establishes for both the Board itself and the Executive Director).
Receiving reports of any Board Committees and/or Task Forces.
Evaluation of the CEO of RTO 12, and replacement, when necessary.
Meeting Chair
Chair of the Board of Directors (elected by Board members at the first meeting following the Annual General Meeting where the Board is elected). The Annual General Meeting is held within six months of the end of the fiscal year (fiscal ends March of each year)
Remuneration
Board members receive no remuneration for their services.
As indicated at the beginning of this letter, the RTO12 Board of Directors takes its job seriously – it is an important one. And while Board members may serve with no remuneration, the rewards are many, including the development of a leading Destination Development Organization in Canada, which has to sole purpose of improving local communities through "the business of tourism."
We appreciate your interest in serving RTO 12. A representative will be in touch with you should you opt to complete the enclosed application. Should you do so, please return your application and completed competency assessment to the address below.
CLICK HERE FOR ONLINE APPLICATION / NOMINATION
Online Materials
The 2022 Nomination process will close August 21, 2023
Submitted PDF applications, questions or concerns can be directed to the CEO, James Murphy (705) 706-1649 or email [email protected]
Save the date – 2023 Regional Tourism Summit – The regional tourism organization known as Explorers' Edge will host its annual Regional Tourism Summit & AGM on September 20 at the Muskoka Discovery Centre in Gravenhurst, Ontario.