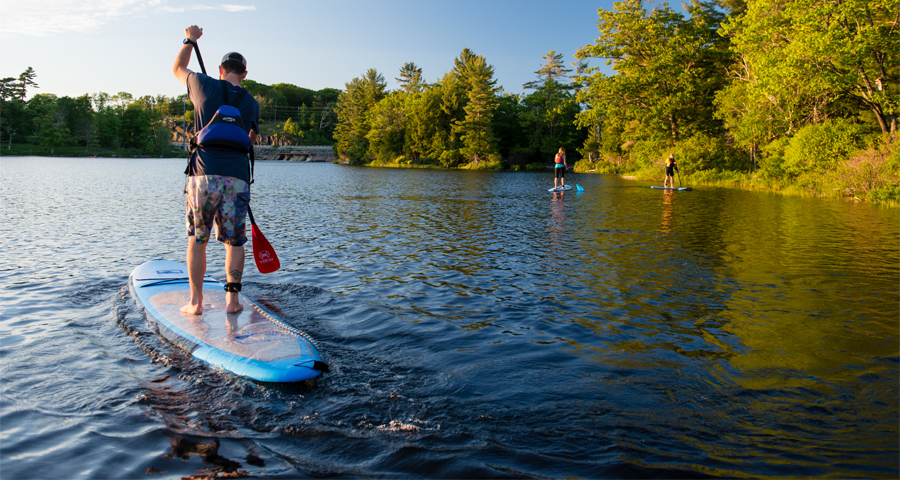 RTO12 Launches Sustainable Tourism Pilot Project with Regional Businesses
For Immediate Release
RTO12 Launches Sustainable Tourism Pilot Project with Regional Businesses
Multi-year development and tracking will build the case for wider regional implementation.
(November 19, 2021…Bracebridge, Ontario) … In an effort to develop widespread sustainability within the regional tourism industry, RTO12/Explorers' Edge has partnered with multiple operators to help them obtain globally-recognized sustainability certification for their properties, and to thereby build a solid business case to encourage others to do the same.
Under the pilot project name of "The Group of Five Sustainable Tourism Champions" and supported by funding from RTO12, the operators will work over the next six months with consultants from GreenStep Solutions Inc. towards obtaining certification that is recognized by the Global Sustainable Tourism Council (GSTC), the world's leading authority for sustainability criteria and the sanctioning of certifying bodies in the tourism industry.
With each property being at different stages of adopting sustainable practices – from beginners who don't know where to start to more seasoned practitioners – each business will work closely with GreenStep Solutions to improve their operations, with the ultimate intention of obtaining certification. Each property has committed to working with RTO12 to renew certification annually for the next few years, and to tracking improved performance and cost savings year-over-year, in order to demonstrate to other operators the benefits of introducing sustainability measures themselves.
"Essentially they will be sharing their journey and their results with us so that we can build the business case to entice more operators to embrace sustainability as well," said James Murphy, executive director of RTO12.
"It's not enough for us to encourage businesses to be sustainable," he added. "It's important that we demonstrate the return on investment (ROI) for operators in the long run, pertinent to the resources allocated and investments required. We are grateful to these five businesses for stepping up to help us prove the case for sustainability, from a peer-to-peer perspective."
The timing could not be better, added Murphy, citing the recent launch of Booking.com's new 'Travel Sustainable Badge' program, which will promote tourism businesses that demonstrate 32 standards of sustainability aligned with the GSTC Criteria. The initiative furthers the findings in Booking.com's '2021 Sustainable Travel Report', which states that 83% of global travellers think that sustainable travel "is vital."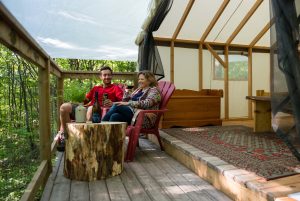 "More and more consumers are demanding that tourism properties demonstrate a commitment to sustainability, and not just with what is known as green washing," said Murphy. "We hope this ongoing, demonstrative initiative will help more tourism operators reap the benefits of introducing sustainable practices, thereby also contributing to the overall health of our communities."
Making up 'The Group of Five Sustainable Tourism Champions' for this pilot project collective are: Diamon Waters Sailing (Parry Sound), Harmony Outdoor Inn (Parry Sound), Muskoka Discovery Centre (Gravenhurst), North Ridge Ranch (Huntsville) and Voyaguer Quest (Algonquin Park).
The 'Business Case for Sustainability' will be presented by RTO12 staff and members of the group at the 2022 Regional Tourism Summit in June.

About RTO12/Explorers' Edge:
RTO12 is the regional tourism organization for Algonquin Park, the Almaguin Highlands, Loring-Restoule, Muskoka, Parry Sound and South Algonquin that is funded by the Ontario Ministry of Heritage, Sport, Tourism & Culture Industries. Also known by its consumer-facing name, Explorers' Edge, RTO12 was established in 2010 and is governed by a volunteer board of directors composed of tourism operators.
###